Some photos of the cook below:
Half way mark with brisket on top shelf and pig on bottom shelf.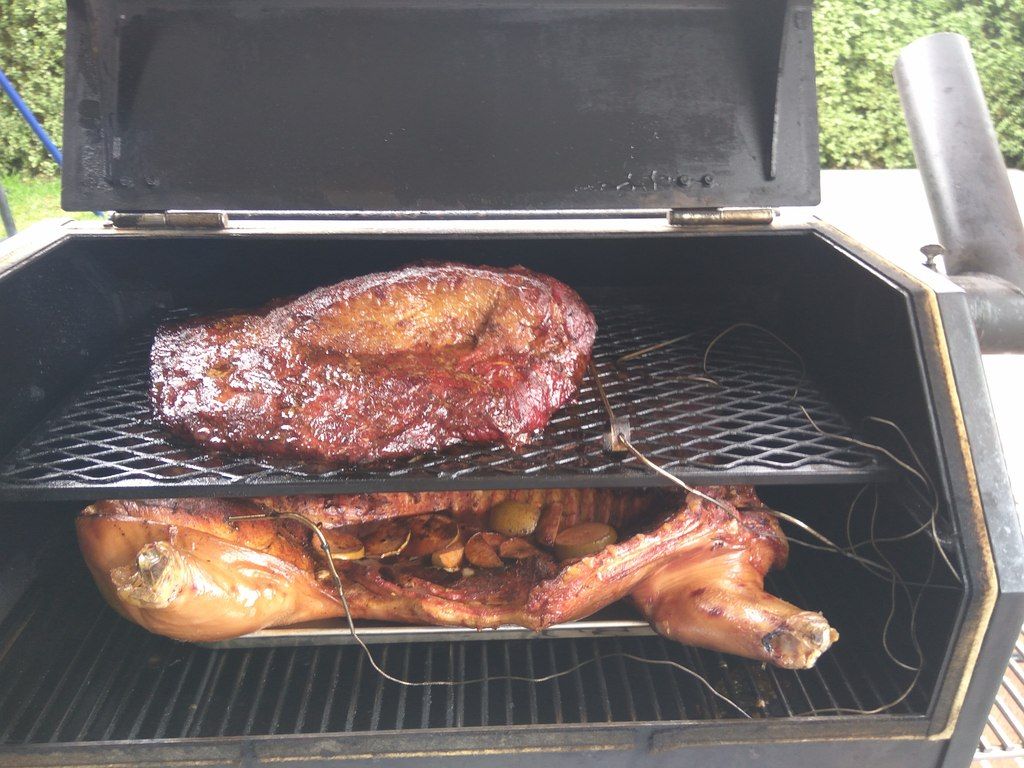 Finished product waiting for to be pulled apart.
I must say that it cooled very evenly and that only the first top inch of the hams were slightly dry. Shoulders fell apart, belly was so most, tenderloins just pulled straight out, meat between the ribs came out clean.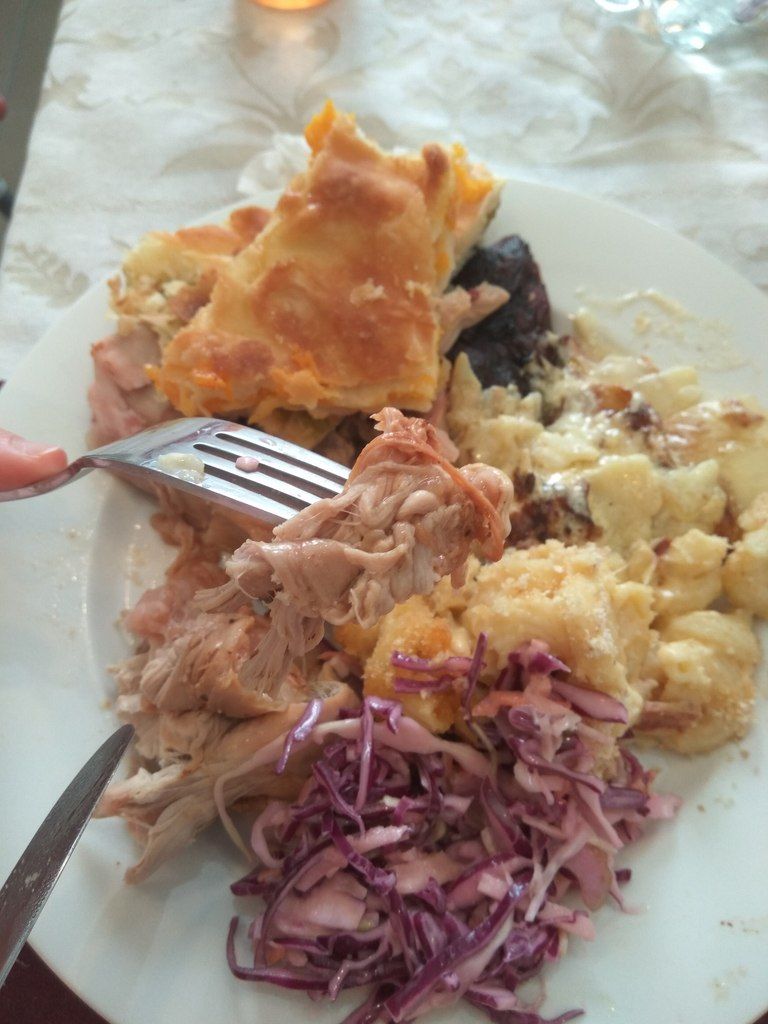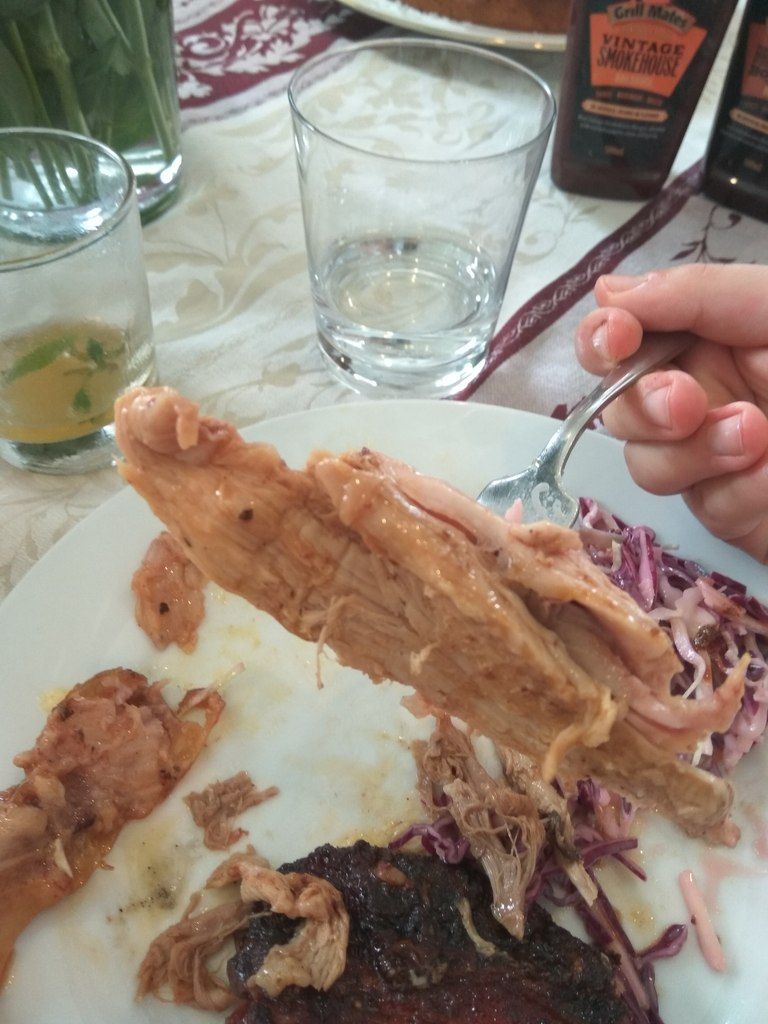 On the brisket side I was very happy with the rangers valley. Great flavour, very most Nd pulled apart beautifully.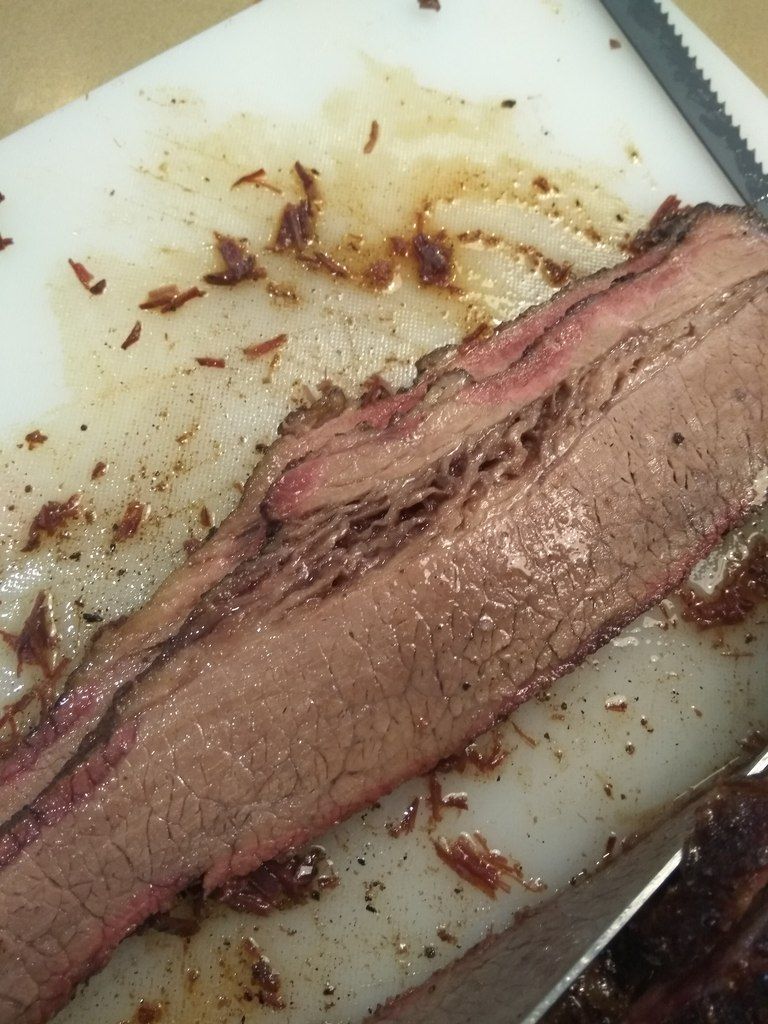 Lesson s learnt for next time.
Get a smaller pig so I don't have to remove the head or trotters.
Figure out a way to get crackling in the smoker using a higher temp
(I was running at 350F the whole cook, need to go a bit hotter next time).