Hi all,
We're adding another little offer to our June Hibachi special - based on forum member's feedback (many months ago) saying the grill was too light and moved around, we've had the manufacturer produce a heavier grade grill for us - its made from a 3mm wire rather than the standard 2mm wire. For the month of June we will offer the Heavy Grade Grill upgrade for free to forum members.
This pic shows the 2mm Grill (left) vs 3mm Grill (right)
This is the hibachi in action (with the standard 2mm grill):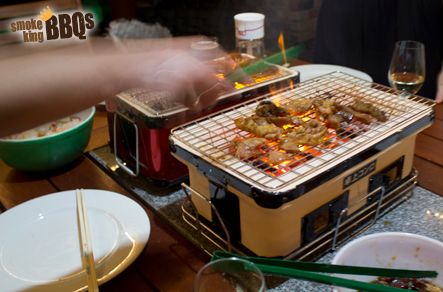 Please order on our website at:
http://www.smokekingbbqs.com.au/product ... bbq-grill/
To get the Heavy Grade Grill upgrade for free - please put "Heavy Grade" into the Order Notes section as you checkout - and we'll send you a hibachi with the 3mm grill instead of the 2mm grill.
regards,
Gary