Had a crack at my most ambitious cook yet. A 7.5kg Costco Brisket and 2.5kg pork neck. Got some Oakridge seasonings to try (Black Ops for brisket & Secret Weapon for the pork)
[Disclaimer} im m a mere hack at BBQ so any advice/correction appreciated.
Heres what im working with. Brisket trimmed up.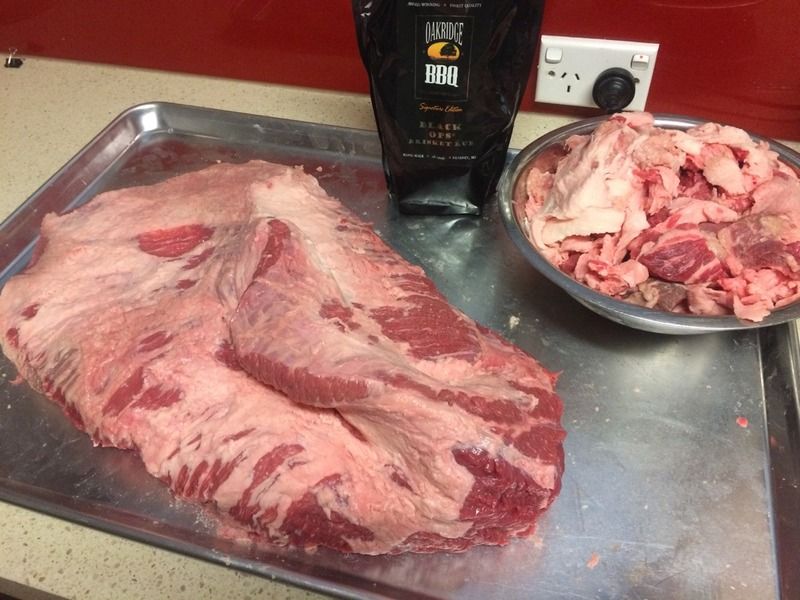 Pork neck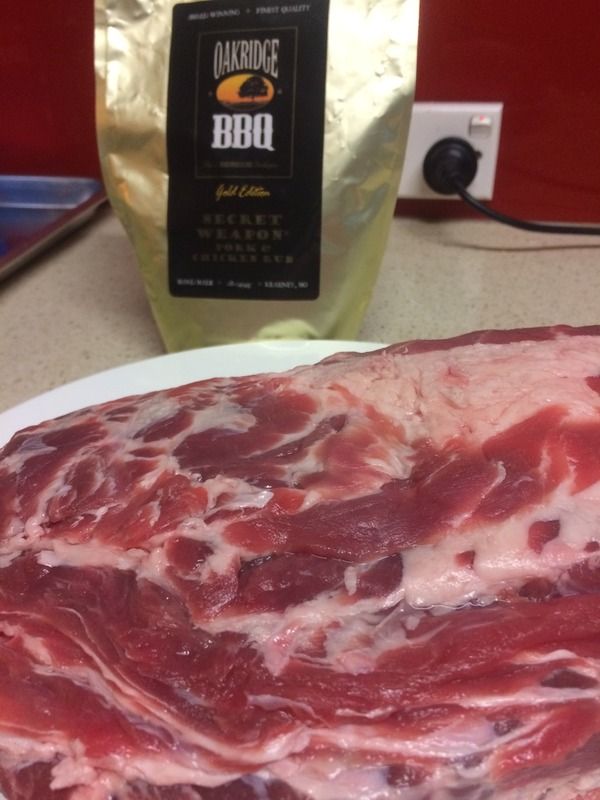 Seasoned up....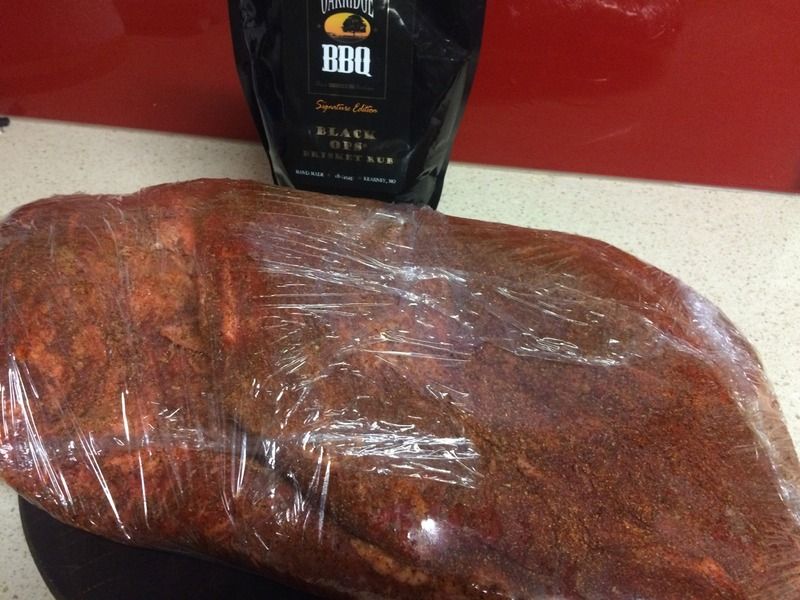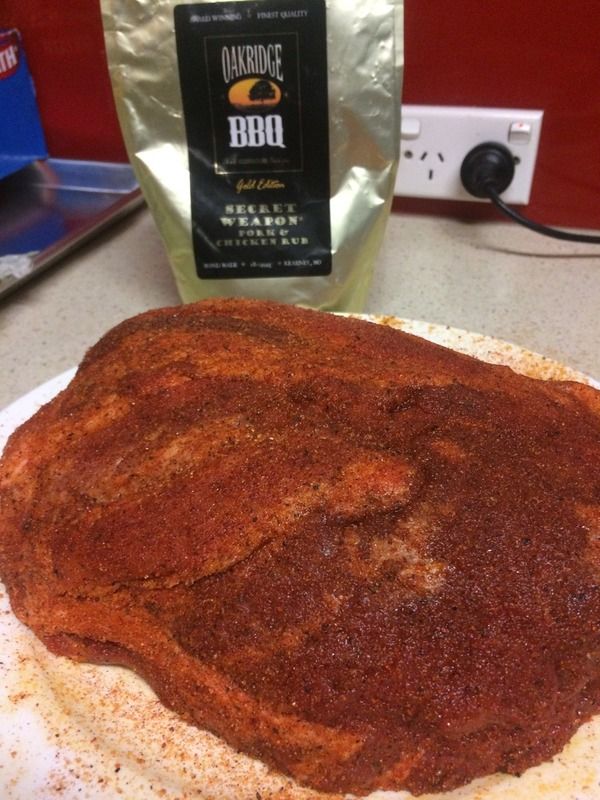 And the Komodo Joe loaded up ready to go (mix of Hickory & Apple wood chunks)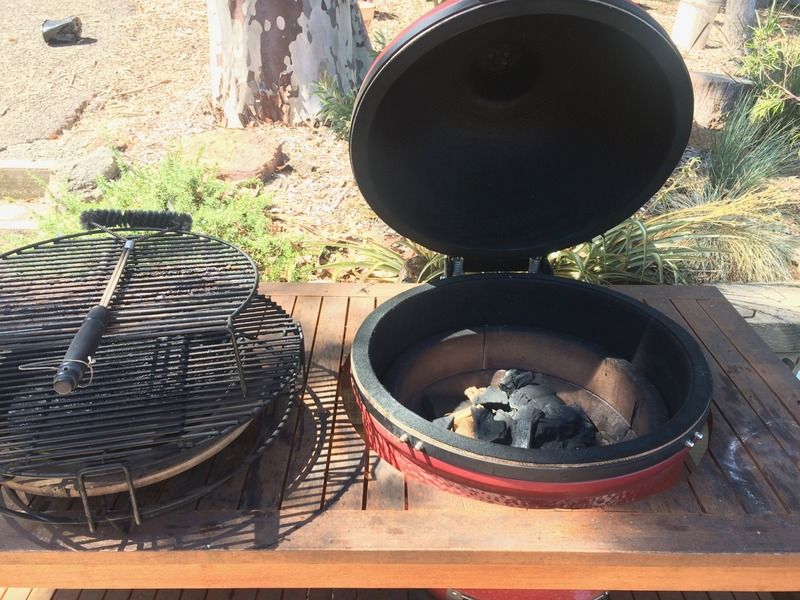 Was aiming for around 280f for the cook, put the meet on @ 10pm and set my alarm for 4am. Got up at 4am for a quick check. Seems like I overshot on pit & meat temp so both were wrapped in foil.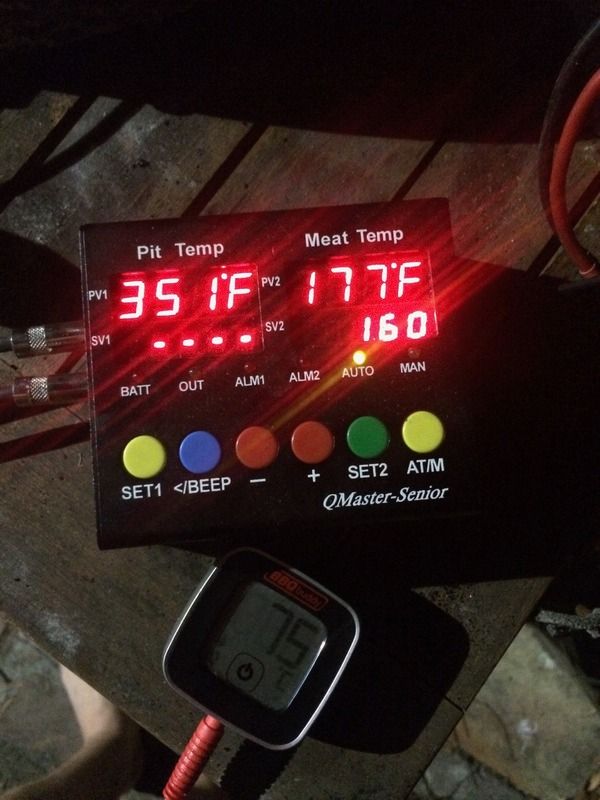 Decided to try and squeeze in a few more hours of sleep which was a big mistake as when I awoke at around 6:30 I had overshot a fair bit (brisket measuring 209 in the point). Was also disappointed it was ready so early as I was was planning on serving around 2pm so all up the brisket took approx 8.5 hours possibly to the higher temp. anyway wrapped in towels and into the esky they went.
Unfortunately no other pics apart from the one below where yours truly is shredding the pork. Brisket was good but way too tender as it was trying to shred when being sliced and was also a touch dry probably due to sitting for nearly 8 hours in the esky. pork was like butter and very good. Everyone said they both were amazing however I was a bit disappointed and thought they could be better.
Also when I pulled it off the pit I separated the point, cubed and tried to make burnt ends but this made me quickly realise how poor my knife skills were as I had trouble finding the line between the point and flat. Also when slicing I wasnt sure quite what to do when I reached the thicker part of the flat (which could have still had some point left on) so I cut in half and sliced as per the pic.