Ok I know it's a bit late but been per-occupied with too many things during my break.
I managed to bbq the brisket on Boxing day due to the total fire ban during xmas day in Vic metro.
Just did a yellow mustard coating followed by salt and pepper only (No injection)
Ran the pit @ 300F for most of the cook pumping it up to 350F closer to the end then let it rest for about half an hour.
I peach paper bagged it at 165F.
Photo's below: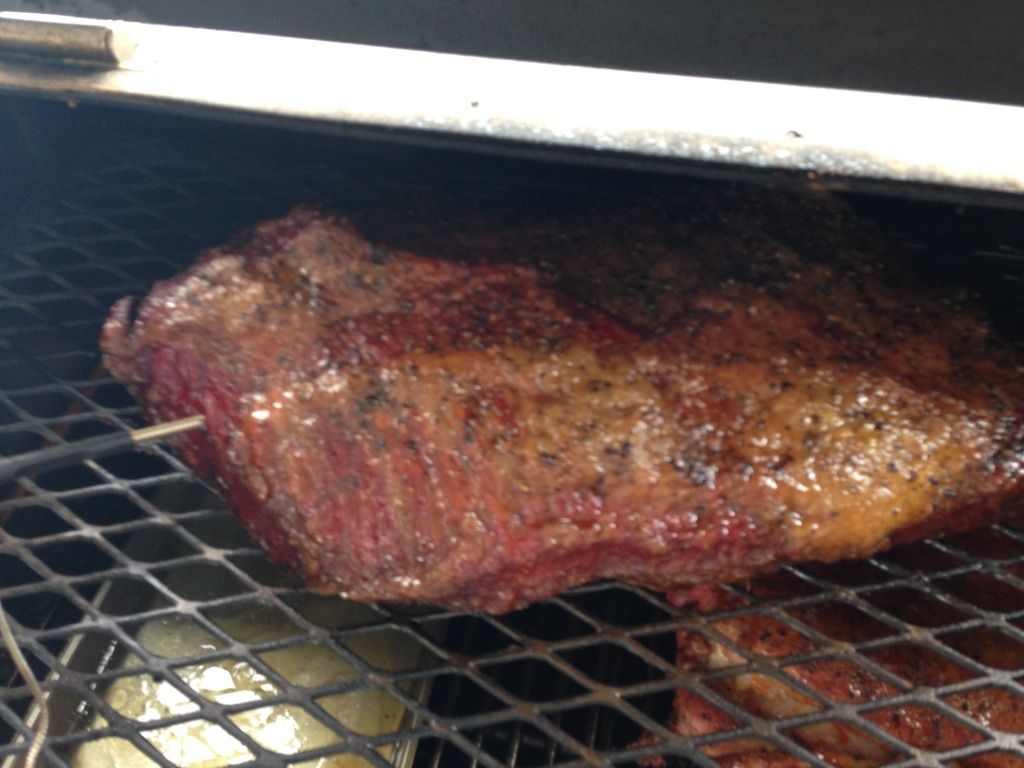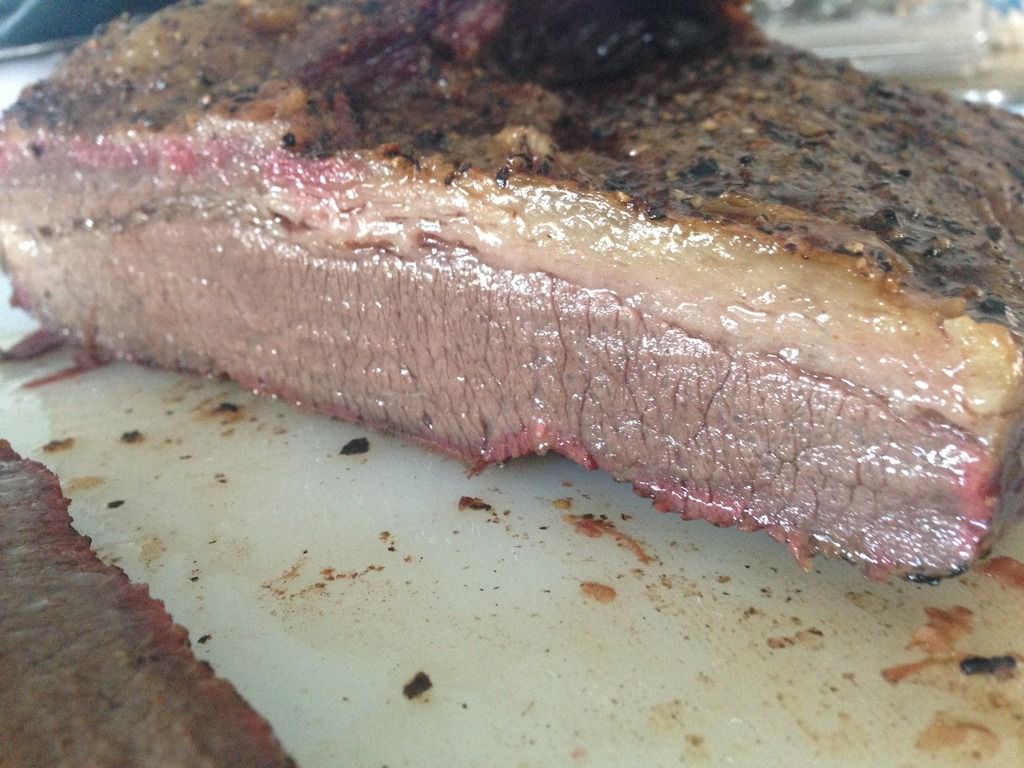 Amazing flavour and the flat was so soft.
Really impressed with this brisket.
Some things I'll do differently next time I get my hands on one of these:
- Run it at 350F the whole way without wrapping
- Will separate the flat from the point the next time and do burnt ends while the flat is resting (Point needed a bit further rendering is it was a touch chewy)
All in all really enjoyed it.
Thanks Hector for order and thanks to Beaver to holding my brisket so I could pick it up locally!
Cheers!